Individuality and flexibility are key
The standard floors have an area of around 3,600 m² and are sub-divisible from units of approx. 300 m². The space can be fitted out to reflect tenants' individual notions and requirements, and it is even possible to lease space over several floors.
The ground floor includes large units with very high ceilings available for restaurants, showrooms and other commercial uses.
Sample floor layout (Standard floor)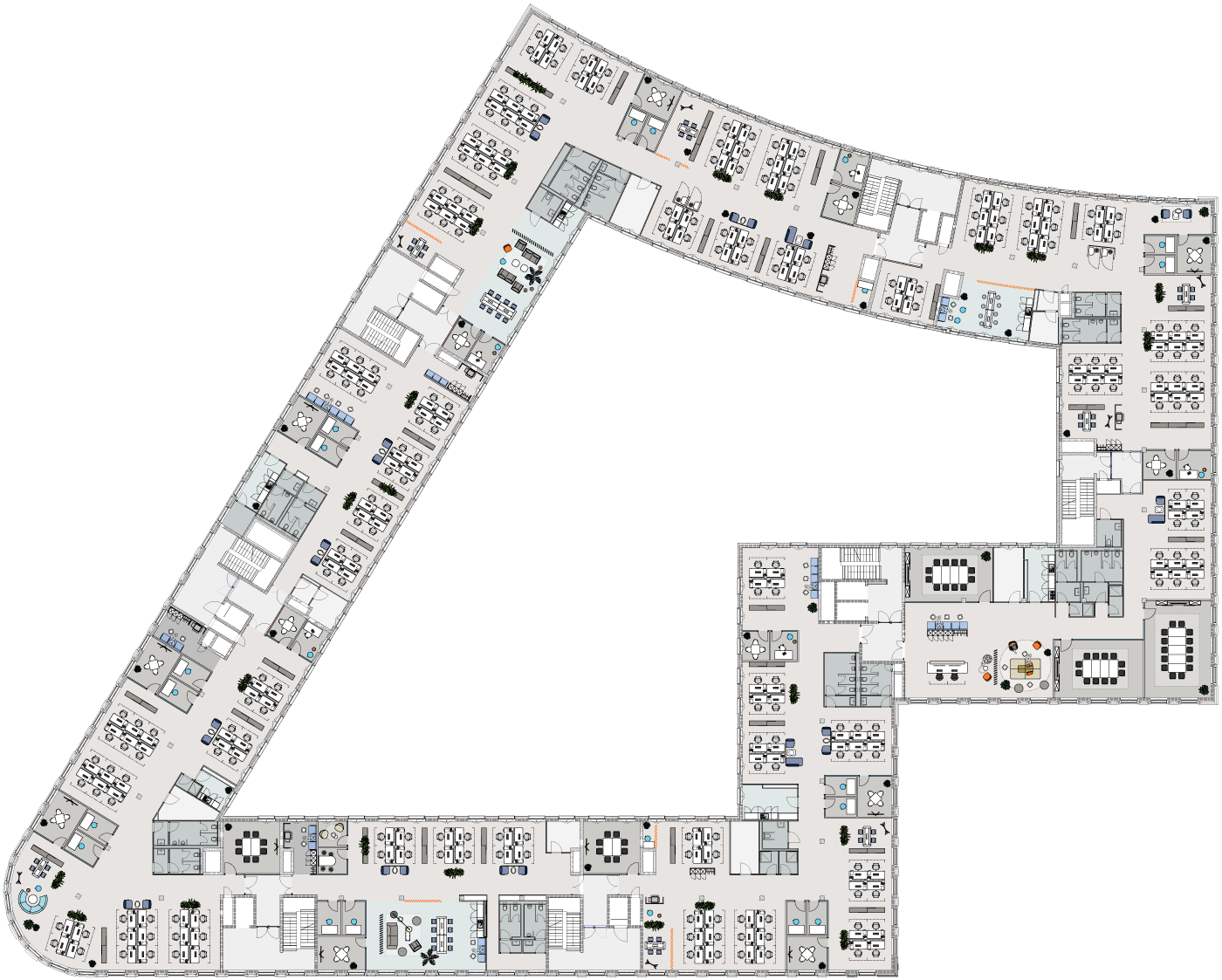 All office space in the Annenhöfe is currently occupied. Should this change, we will publish vacant spaces here.
There are currently still a few parking spaces (car, bike, cargo bike) as well as archive and storage spaces vacant.
Please contact us if you are interested!
Are you interested in one of our rental spaces?
We look forward to receiving your enquiry.