Best connections in Dresden
The state capital of Saxony has a population of around 560,000 and is not also known as the "Florence on the Elbe" for nothing. It owes its nickname to its cultural treasures, gardens and architectural monuments such as the Semperoper opera house, the Frauenkirche church, the Zwinger palace, the Residenzschloss and of course its location on the river Elbe.
Meanwhile, companies in cutting-edge technology sectors have found Dresden to be fertile ground with its 13 universities and almost 20 research institutes, which has helped the city to earn its new nickname, the "Centre of Silicon Saxony".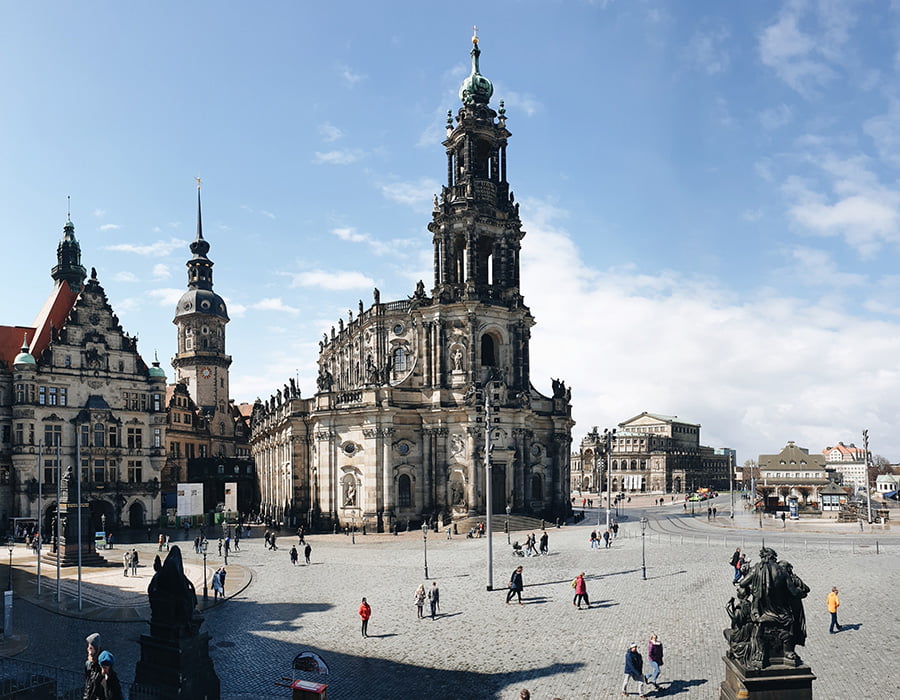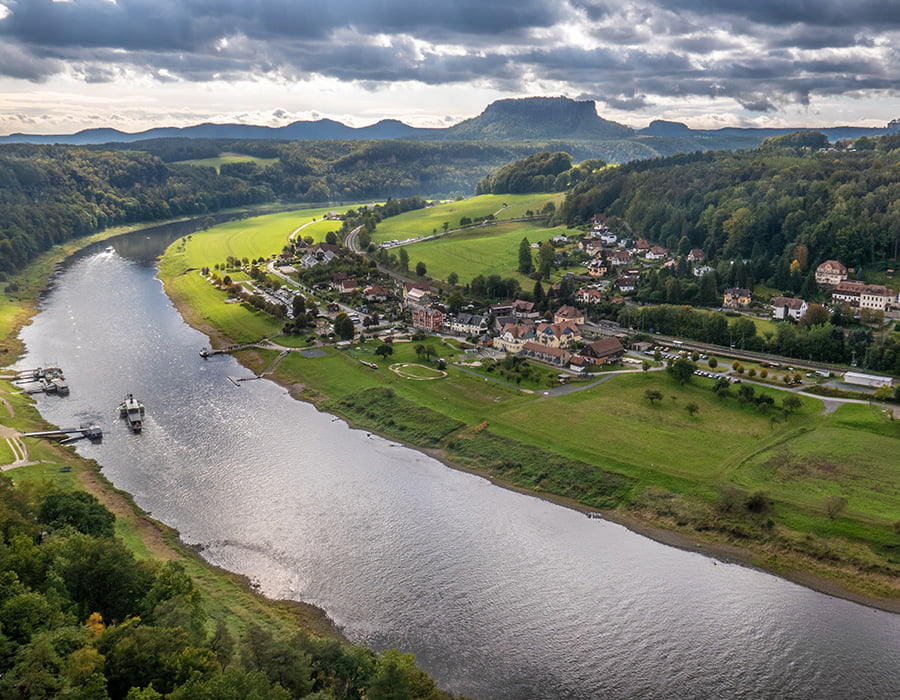 The A 4 and A 7 motorways traverse the city area and are just a few minutes' drive away. A network of six federal roads ensures swift connections to all areas of the Dresden region. The two ICE railway stations are important transport hubs, which also offer connections to south eastern Europe. It is even possible to transport goods to the north German seaports via the inland harbour on the Elbe.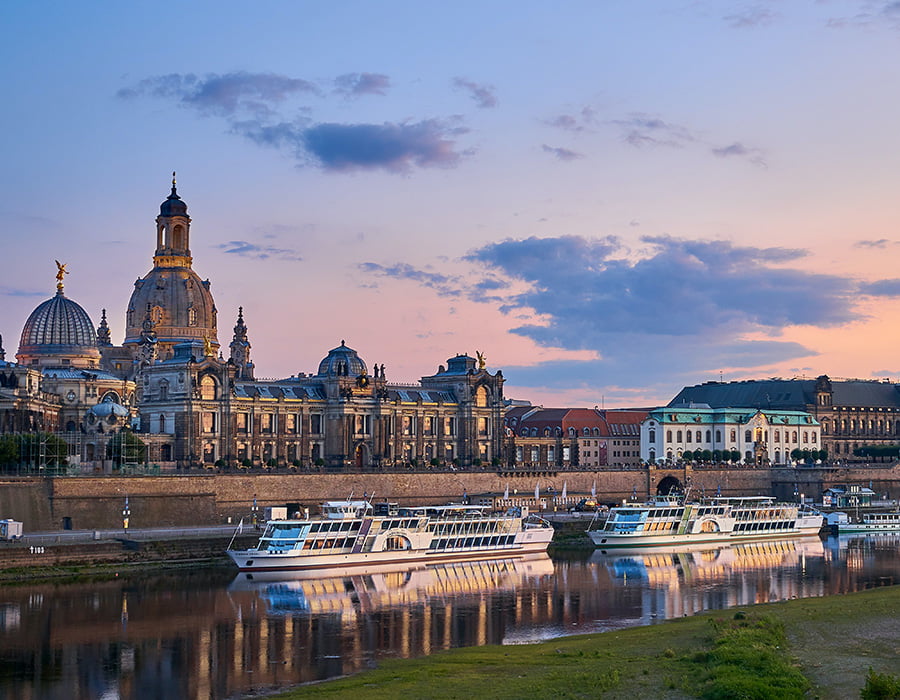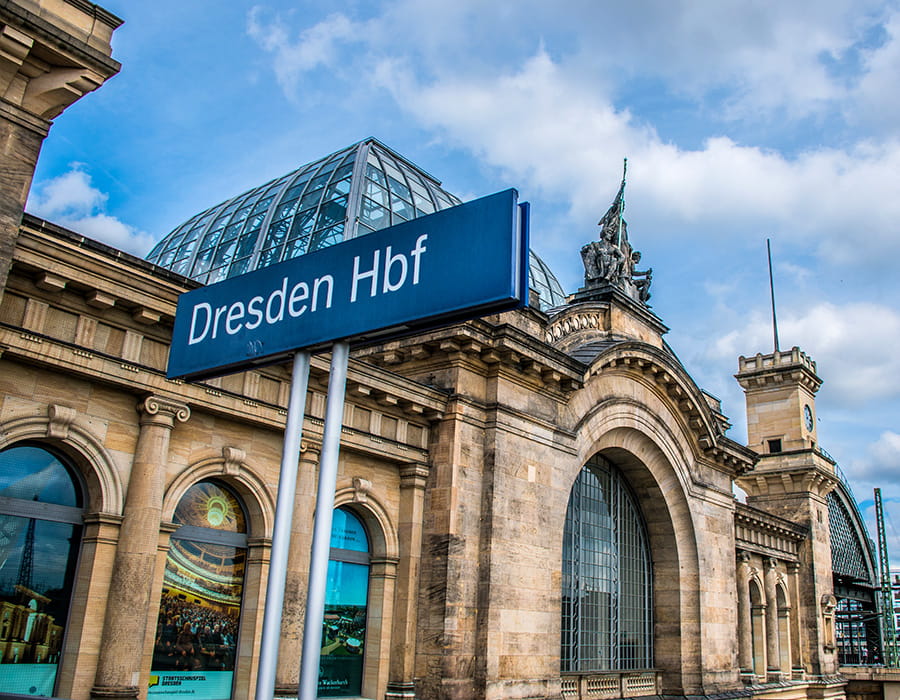 Short distances
are guaranteed
Berlin190 km
Warsaw610 km
Hamburg470 km
Prague160 km
Munich460 km
Vienna480 km
Budapest670 km
Luxembourg690 km
Brussels780 km
Frankfurt490 km
Zurich720 km
Offices in Dresden's prime location
The Annenhöfe complex is located in the immediate vicinity of Postplatz, embedded between the roads Schweriner Strasse, Freiberger Strasse and Hertha-Lindner-Strasse. This is the central transport hub offering a multitude of tram and bus connections. Four S-Bahn urban railway lines connect the state capital with the surrounding areas; the nearest S-Bahn station is approx. 600 m away. It is only a few kilometres from the Annenhöfe to the various motorways and federal roads.
Dresden Airport is around 15 km away and is an approx. 15 minute journey via the S 2 railway line. The airport offers regular business flights to Düsseldorf, Munich, Frankfurt, Amsterdam, London and Zurich.
Das Hotel Motel One befindet sich im Nebengebäude, weitere Hotels in nächster Nähe sorgen mit ihren infra­strukturellen Einrichtungen für beste Vor­aus­setzungen der Gäste­bewirtungen und -übernachtungen.
Ruhe und Entspannung findet der Büronutzer in den Grünanlagen im Innenhof, im Zwinger und am Elbufer. Lokale, Cafés, Einkaufs­möglichkeiten und alle berühmten Sehens­würdigkeiten der Landes­hauptstadt liegen nur wenige Geh­minuten entfernt.